Our company:
Welcome to VietCharm Tour JSC – an International Tour operator with License number  01/006-2009/TCDL/GPLHQT issued by Vietnam National Administration of Tourism. Our head office is located in Hanoi- Vietnam, founded by a group of experienced tour leaders who have been operating trips throughout Indochina for many years. We are one of the leading local tour operators in Vietnam, Laos and Cambodia. We have considerable backing and buying power behind us as well as a team of experienced, knowledgeable and friendly staff. We have earned a reputation for offering unbeatable value, for our dedication to excellent customer service and for our commitment to responsible travel practices. When you book your trip with us, peace of mind is guaranteed.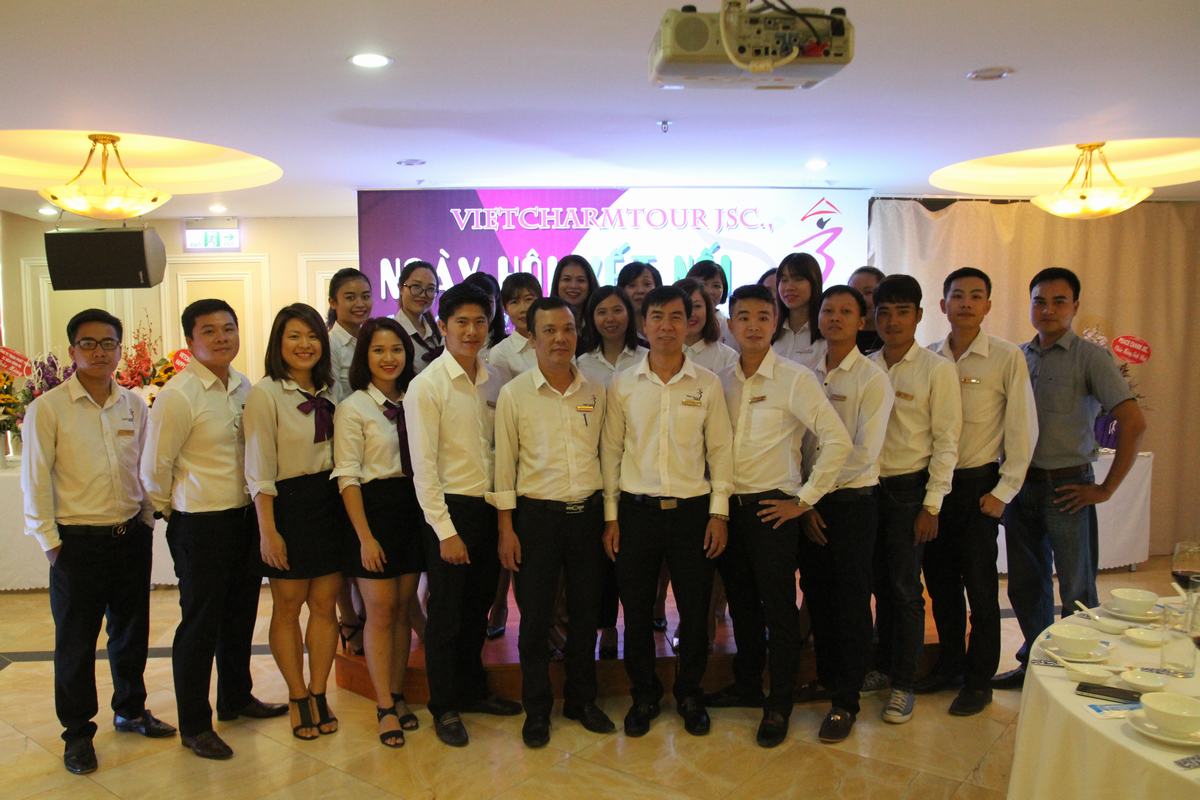 Why you travel with us?
1. Good value
Our trips offer incredibly good value for money. Since its foundation, the company has established good working relationships with local suppliers, transportation agents and hotels across the region, so we are in a good position to get the best offers from them. This enables us to meet the increasing demands of travellers for the most competitive rates and the highest ethical standards. For your convenience and peace of mind, our prices already include all professional tour guide fees, fares (many and varied sorts depending on each trip) and all entrance fees for the many famous sights and places of interest on our itinerary. It's all a part of providing you with excellent service before, during and after you travel.
2. Convenient service
With our experienced, motivated, dedicated and professional staffs with different background, our guests travel in the knowledge that their holiday has been arranged by travel experts, who have first-hand experience of each of the destinations we offer. In addition, we are a company with travel industry – leading online travel company in vietnam. So, any your requires will be responded rapidly.
We are one of few unique companies who can handle city tour without visa for transit passengers at international airports in Vietnam.
Quality of our service
VietCharm Tour is committed to provide the highest quality in all aspects of the products and services to you. Our tour will be an unforgettable experience and extremely good value for money.
Customer service
We are committed to providing excellent service to our customers and it is our objective to ensure that all our customers around the world enjoy a hassle-free holiday in Vietnam and Laos or Cambodia. In addition, we work with leading financial institutions around the world to provide a highly secure and easy to use payment system, giving consumers confidence and security when making payments. Our team is committed to working hard to meet your needs.
Our services include activities: 
Full tourist services
Domestic, Inbound, Outbound tours
Agent for Domestic and International airlines
Hotel Booking & Ha Long Cruises
Business of Transportation.
Organizing transit tour for passengers without visa to Vietnam within 72 hours
Organizing MICE, events
Direct import-export trading
Overseas study consultancy
Price:
Our philosophy is hard working, attention to details, competitive rates, flexibility, reliability and excellent and convenient customer service. Try us – we will save your money! With best services. Please visit us to enjoy a fun and happy holiday in Vietnam.
For any further questions. Please do not hesitate to contact us:
Our Archievement: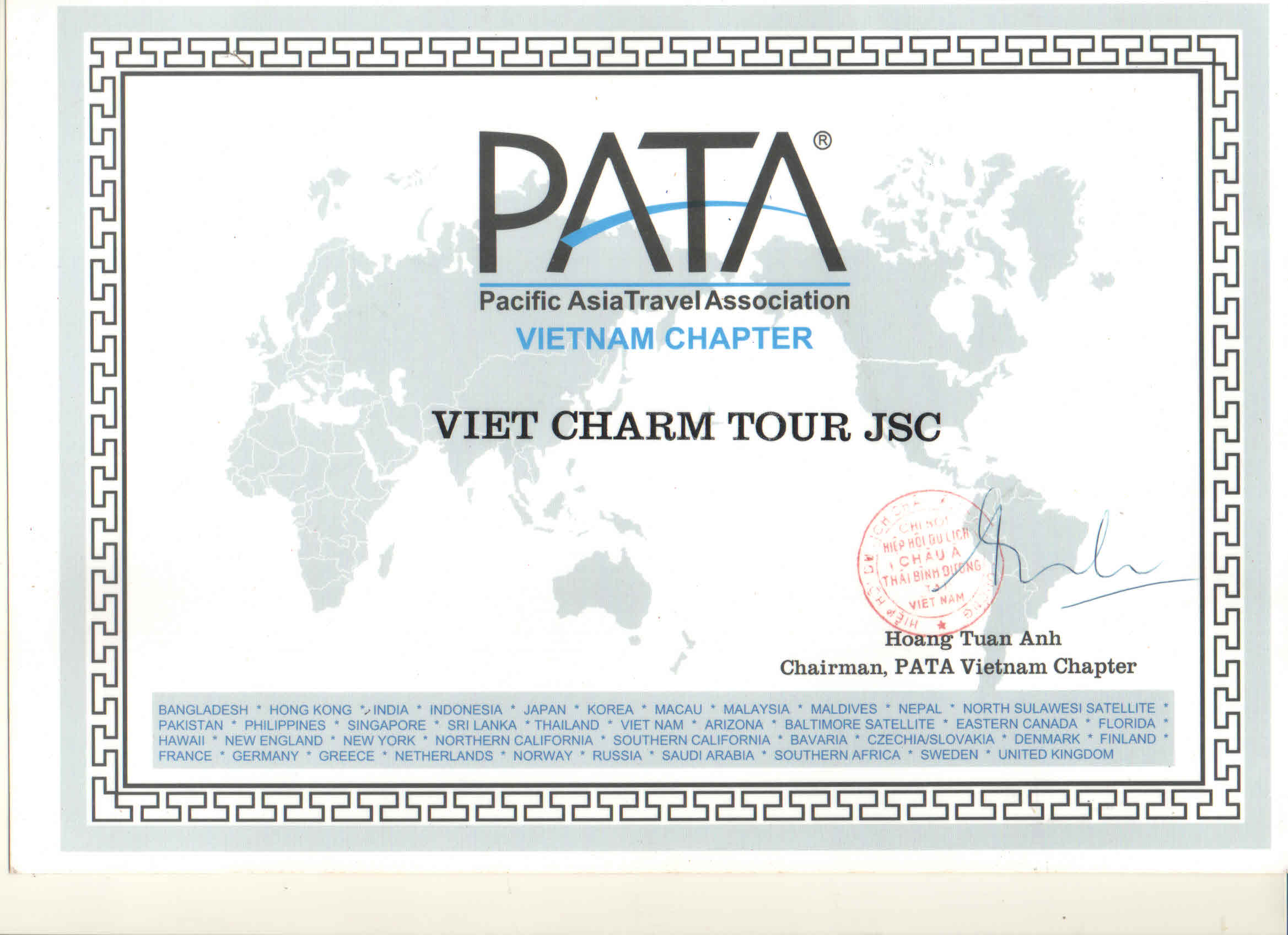 List of company's address
VIETCHARM TOUR JSC
Add: No 9d, lot 3, alley 51, Lang Yen Str, Hai Ba Trung Dist, Hanoi, Vietnam
Tel: +84 24 39446541/22413568
Email: sales@vietcharmtour.vn
LUONG YEN SALES OFFICE
Add: No 180 Luong Yen St, Hai Ba Trung Dist, Ha Noi.
Booking office
Tel: +84 24 62920596    Hotline: +84 949586226
Email: booking@vietcharmtour.vn
Mice-Domestic Department
Tel: +84 24 62922156    Hotline: +84 943523999
E-mail: mice@vietcharmtour.vn
Product & Operation Department
Tel: +84 24 6328 3535
Email: dieuhanh@vietcharmtour.vn
BRANCH OFFICE IN HOCHIMINH CITY
Add: No 261/11, Tran Hung Dao Str, Co Giang Ward, District 1, HCMC
Tel: +84 28 38386808
Hotline: +84 94 622 0292
E-mail: operator@vietcharmtour.vn
SON LA SALES OFFICE
Add: No 02, To Hieu St, Group 4, To Hieu Ward, Son La,  Viet Nam
Hotline: Tel: +84(22)38411111
Email: vietcharmsonla@gmail.com